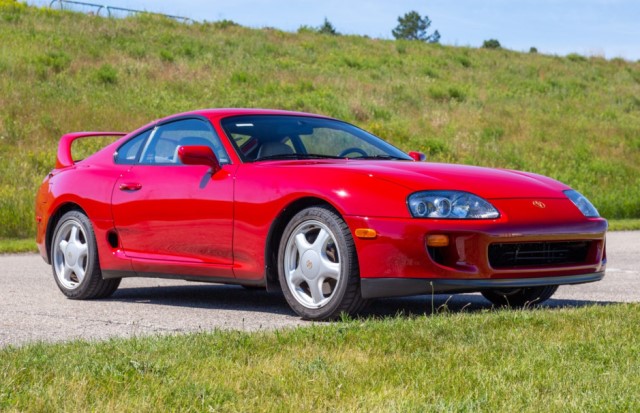 Dude, is that a Supra?
It's no secret to those in the JDM community that right now, more so than bricks and mortar, JDM vehicles are an appreciating asset. And if you're lucky enough to have bought cheap a few years ago you're now sitting pretty and grinning like a Cheshire cat.

As an example, the Toyota Supra JZA80, or the Mk4 as its known, shows exactly how these slices of JDM history are commanding a high price. As the world looks to the Nissan Skyline R34 GTT and GTR as a yardstick for prices while the US is drooling at the thought of being able to import them legally and en masse, the Supra is a bit of an outlier to that rule.

Unlike the Skyline, the Mk4 was available on the USDM market, although with a somewhat turbulent history with certain model years being banned due to emissions laws. And now, unlike the Skyline, the JDM version of the Supra has been legal to import into the USA since 2018.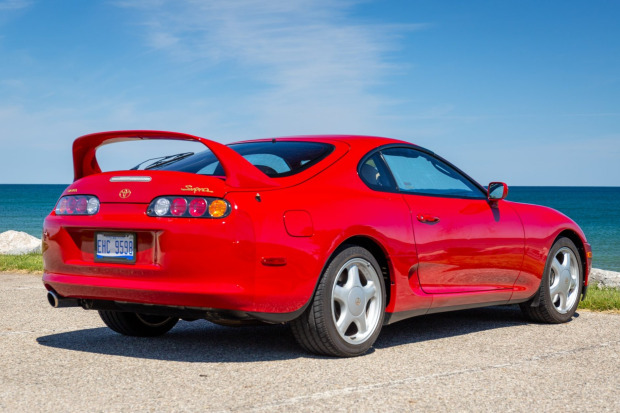 Cult Status
The Supra is a creature that commands a high price from its cult status alone. It came bounding onto the global motorsport scene from Le Mans in Europe, SCCA series racing in America through to showing a strong presence in its home country GT Championships. It is exactly this motorsport pedigree and its over-engineered internals that has put the Supra on a pedestal.


But couple it with the fact it has also enjoyed a spotlight in popular culture, and you have a Unicorn in the making. Paul Walker rinsed one in the Fast and Furious franchise; Smokey Nagata annoyed the police having a notorious outing in the UK hitting speeds of 197mph on the A1. And with these cult icons showing what these cars are capable of it's no surprise this sleek looking road beast has burrowed its way into our collective consciousness.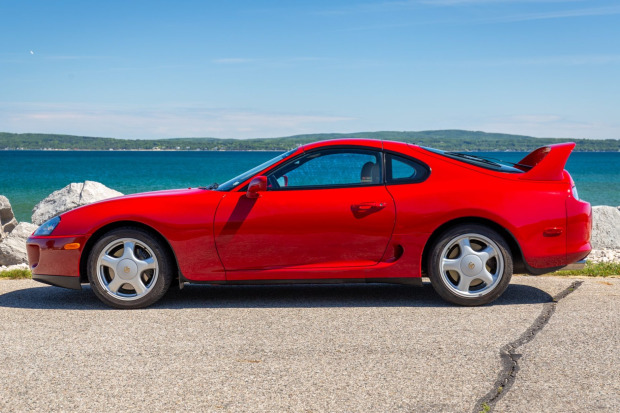 The cleanest of examples
So where does leave us today? Well, if this recent listing is anything to go by it shows us the trend is still increasing.

Showing up on bringatrailer.com it already sits at $136,000/£98,000 in the bidding war and will most likely end up a touch over that. A 1995 model with only 7,000 miles on the clock and one owner on the books it is a stunningly clean example from boot to bonnet. The package is a collectors dream with stock alloys, spoiler and removable roof panels with the whole thing finished in a gorgeous factory Renaissance Red (3L2). The owner has even kept not only the owner's manual and service record but also the original window sticker from when it was purchased off the lot. If you wanted to be sure of a clean example when spending the money, this is it.

The price is high on this one, but it's not hard to see why. It's a piece of our history that has remained unmolested and been kept fastidiously clean.  It will no doubt go into a collector's garage and while we have mixed feelings about that, it's also somewhat comforting that there are examples out there that will be loved and kept for generations to come to marvel at.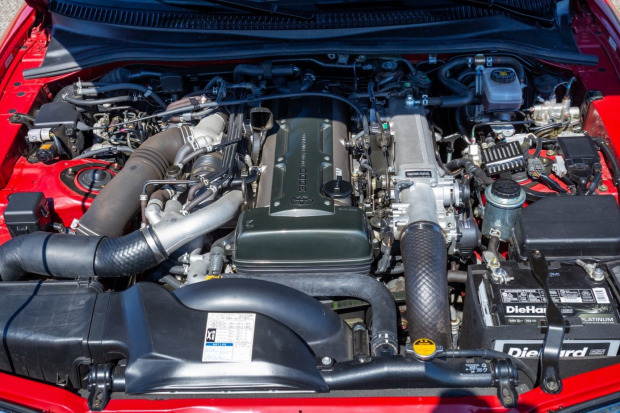 I'm not a millionaire! Can I still get one?
For those of us without hermetically sealed garages though, are we left out of the loop? Certainly not, there are plenty of examples available at auction in Japan that you can pick up for a more reasonable price. If you're looking for a project to stash away and slowly restore or if you're looking for something to jump in and drive away as soon as it's registered you still have the options available to you. And while we don't have a crystal ball, we can't see anything Jap losing its value in the near future.

We'd be happy to have a chat and guide you through the recent sales figures for some of these cult icons regardless of if you plan on garaging it or modding it to a certified track beast. The more of these cars we see on the UK roads the happier we'll be. After all, the world is a rapidly changing place and we're sure that while our children will be more mindful of our environment, they will still be able to see the joy in these snapshots of history and cherish them as much as we do.