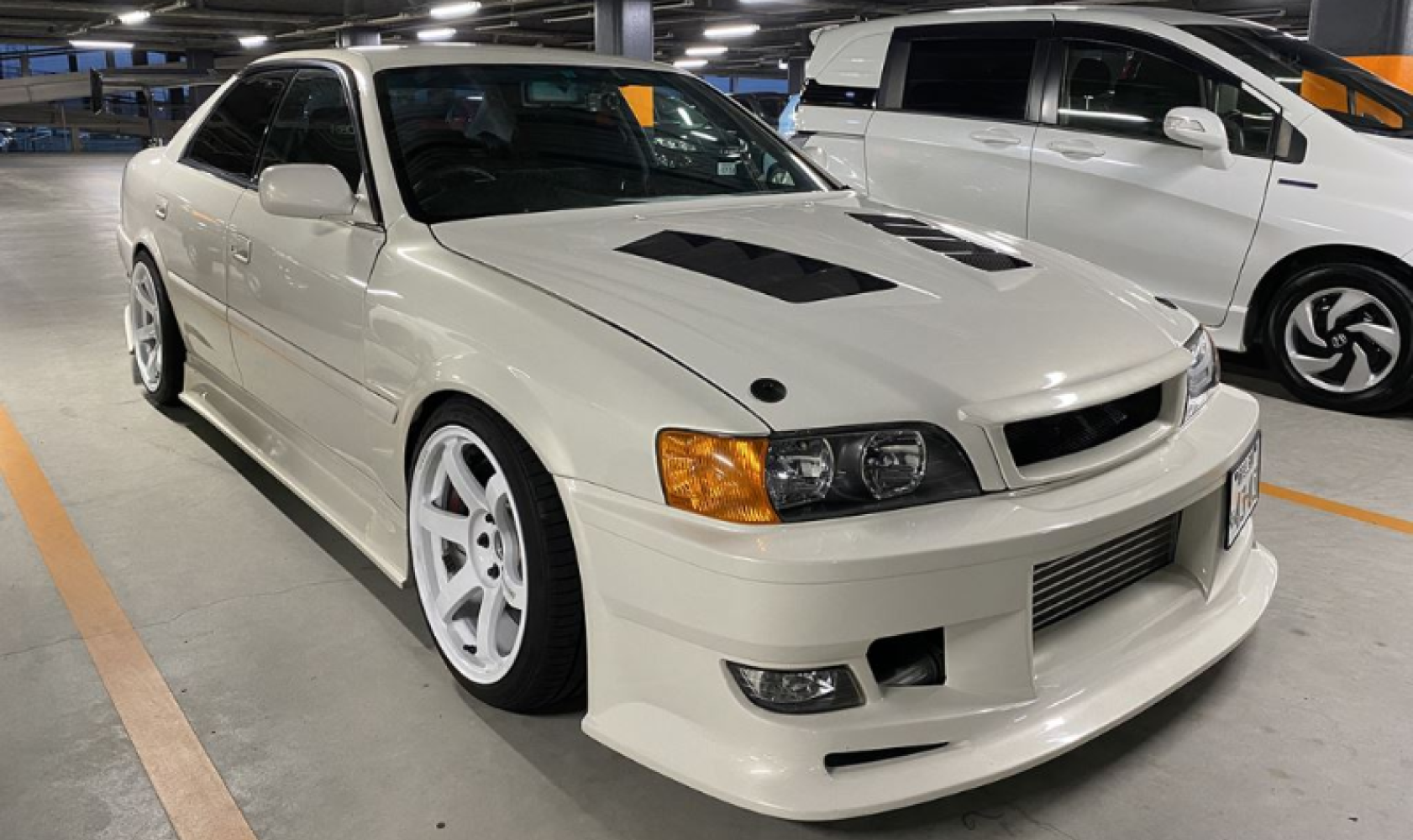 JZX100 - The cultural phenomenon
You've probably seen them while browsing Facebook JDM groups, checking out the latest slices of JDM goodness on Instagram and might have caught the odd video on YouTube of one or two going sideways around tracks (or, god forbid, roundabouts). But what makes them so popular? They are just big old heavy saloons, right?

Well, kind of. These land yachts have been a cult icon for many years now but are currently seeing a spike in both popularity and price in recent months, especially with the 6th gen model sitting on the verge of being road legal in the USA in 2021.

The JZX100 came hot on the heels of the street drifting revolution that swept Japan, and the world, in the late 80s and early 90s. Helped, in part, by it's ties to the Supra line of coupés, the Chaser quickly became a staple of the scene with a raft of bolt-on mods available to easily boost the output of the stock engine.
You might see a few famous US-based YouTubers slamming these fun-buses around the track, but they won't officially be legal in America for a few months just yet. Those driving a Chaser on the road in the US risks the local boys in blue taking their pride and joy to the local scrap yard for crushing. So anyone who really wants one is biding their time and saving their pennies for when the floodgates open.

So, before prices go absolutely nuts, what exactly are these road beasts and why do you want one?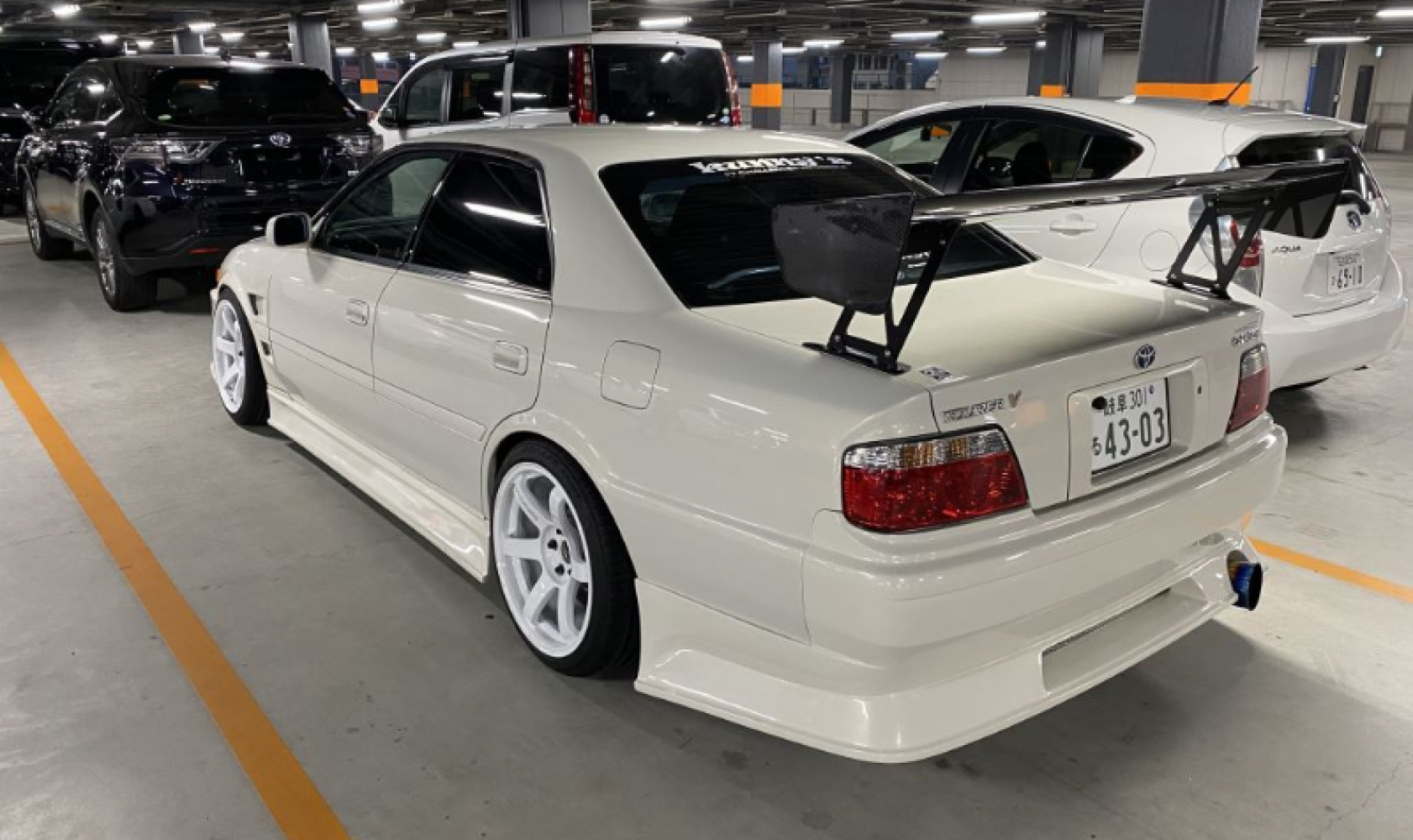 Chaser heritage
Introduced in their first revision in 1977, the Toyota Chaser shared the same chassis as the Toyota Cresta and the Toyota Mark II as an alternative entry option below the Toyota Crown. The Chaser was a less tax heavy, smaller, and sportier-looking alternative to the luxurious Crown models.

12 years on from its initial release and the 4th generation Chaser still held true to its market position. It set itself apart from its luxury sister chassis cars by hopping on the coattails of the JZA70 Supra and incorporating the 1JZ-GTE block into its engine bay. It was this decision by Toyota, carried through the remaining generations, that set the Chaser on the way to infamy.

In 1996 Toyota released the 6th, and final, revision of the Chaser. Still packing the 1JZ-GTE, albeit in a single turbo configuration, this model also incorporated VVTi to improve fuel efficiency with increased torque output lower down in the powerband.
Toyota also offered TRD body options for those purchasing from new so it's not hard to see why this turbocharged, rear-wheel drive, torque monster quickly became a firm favourite amongst the drift scene.

Eventually, all good things must pass and Toyota ceased production of the Chaser in June 2001. It was replaced with a new model called the Verossa which shares the same model code.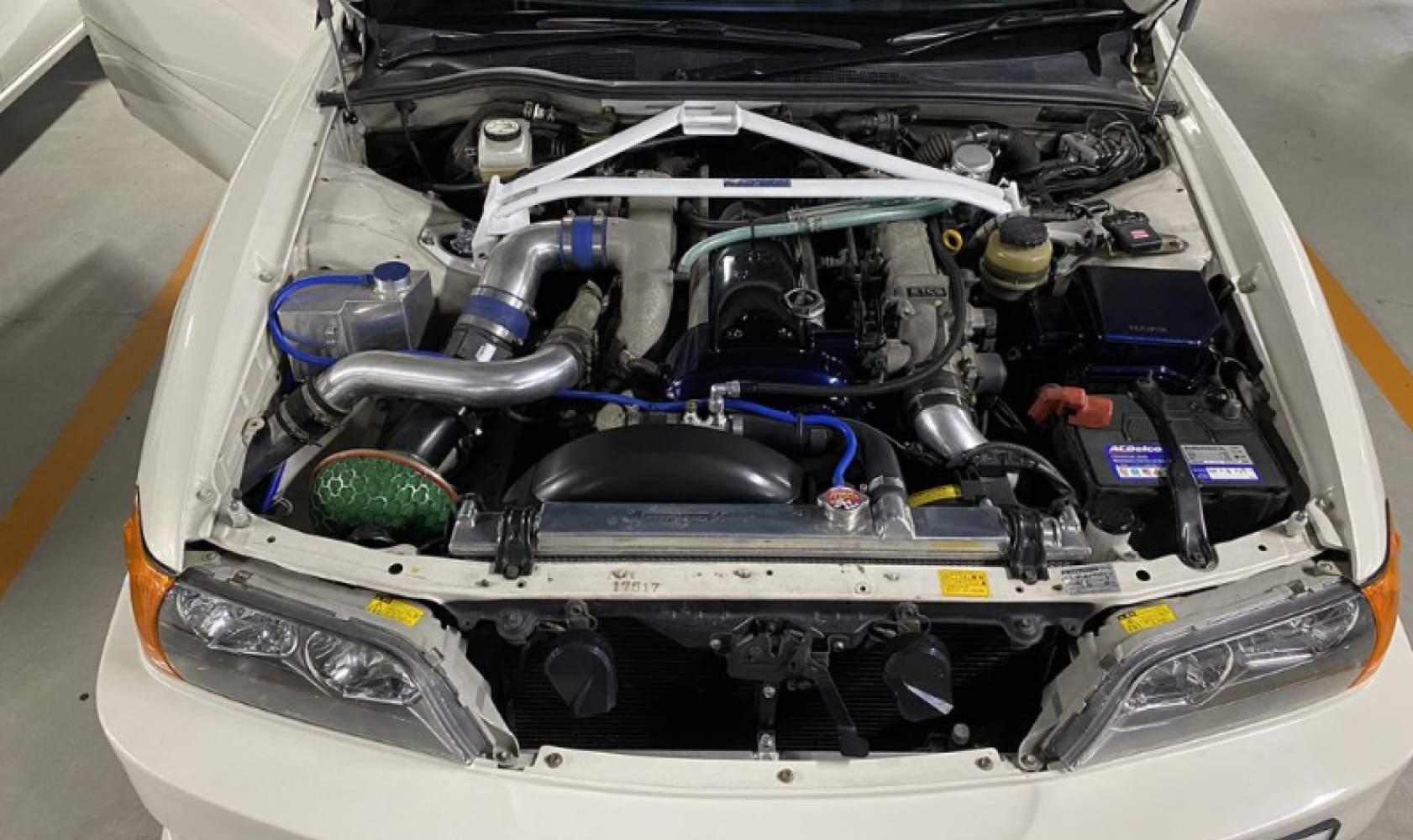 1JZ-GTE
2,498cc displacement
CT15B Turbo
Boost at 9 PSI
VVTi (9.0:1 compression ratio)
280PS @ 7,500rpm
280lb-ft @ 2,400rpm
Essentially, you're looking at an inline-6, 24-valve DOHC block in a turbocharged configuration with VVTi. The improvements made by Toyota using their BEAMS architecture to this third-generation revision allowed for an almost 50% increase in torque at lower speed over previous generations using the same engine. The power output offered by the 1JZ-GTE makes it a popular alternative to buyers specifically looking for JZ based motors but shying away from the price point of chassis' that incorporate the 2JZ blocks.

Much like the RB engines offered by Nissan, the 1JZ is a modders favourite in the motorsport scene. The 1JZ stock blocks have been reported to be modified up to 500ps (although do your own research before taking our word for it!) and the bottom end holding up to a whopping 800ps!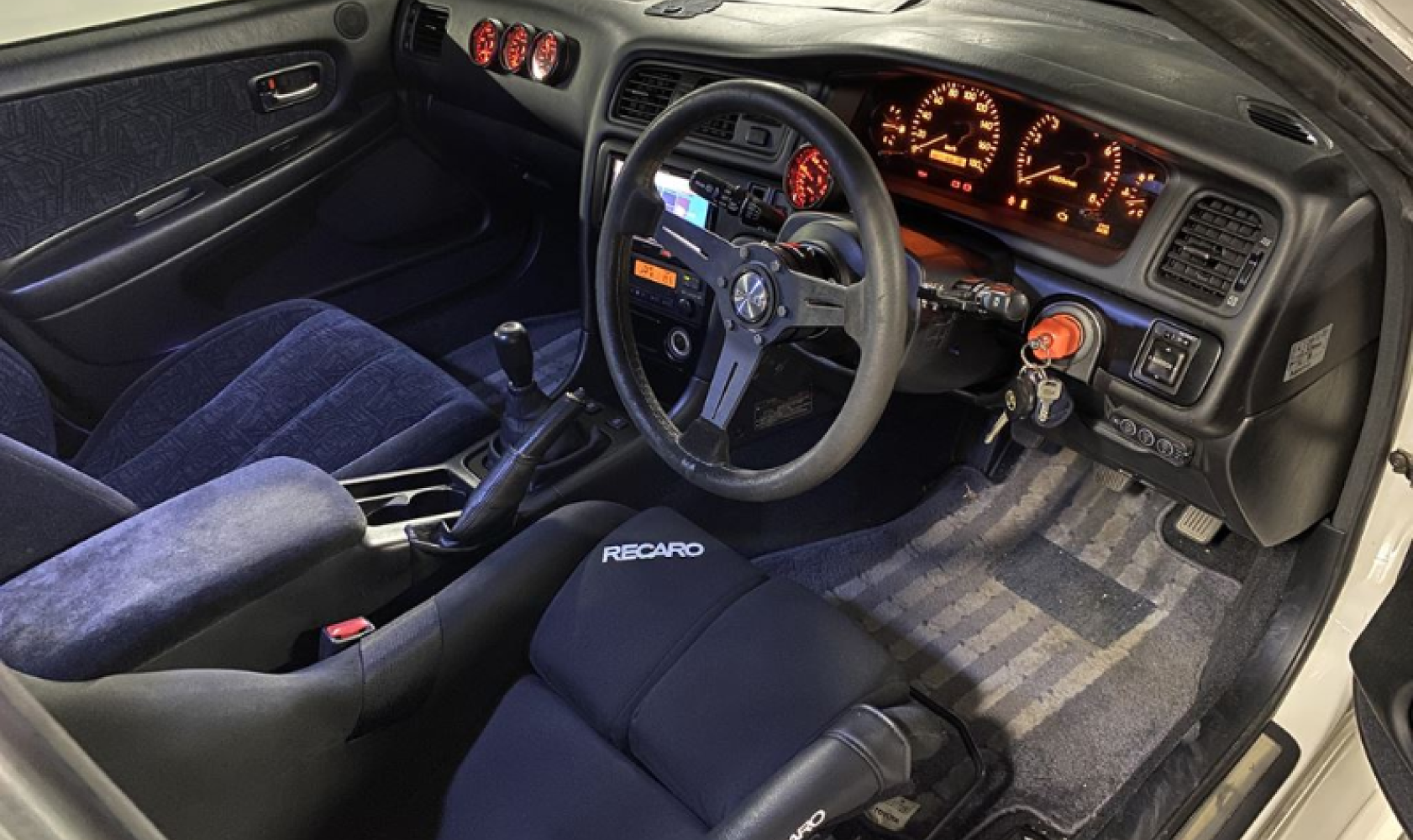 What flavour do they come in?
Chasers are a popular option amongst those looking to import cars from Japan. As an affordable alternative to 2JZ based cars, the number of JZX100s is plentiful with a handful of trim levels and variants available.


The Tourer-V is the most requested model offering the turbocharged version. The Tourer-S comes in a little cheaper as a naturally aspirated option, however, they are still attractive to people looking to turbocharge them with aftermarket turbos and additional bolt-on mods.  Dependent on your requirement it is not hard to find Chasers in either a stock configuration or examples that have been modified out of their minds.

Toyota also offered a TRD variant for those with a little extra cash to splash that played off the sporty nature of the Chaser by adding the Toyota Racing Development body styling.

Standard equipment for the Exciting(!) and Grand packages included...
Front Fog Lamps
Xenon (HID) Headlamps
Rear Spoiler
Drivers/Passengers/Side Air Bags
Central Locking
Steering telescope/tilt
ABS
Traction Control
AirCon
Power Windows
16" alloys
UV/Privacy Glass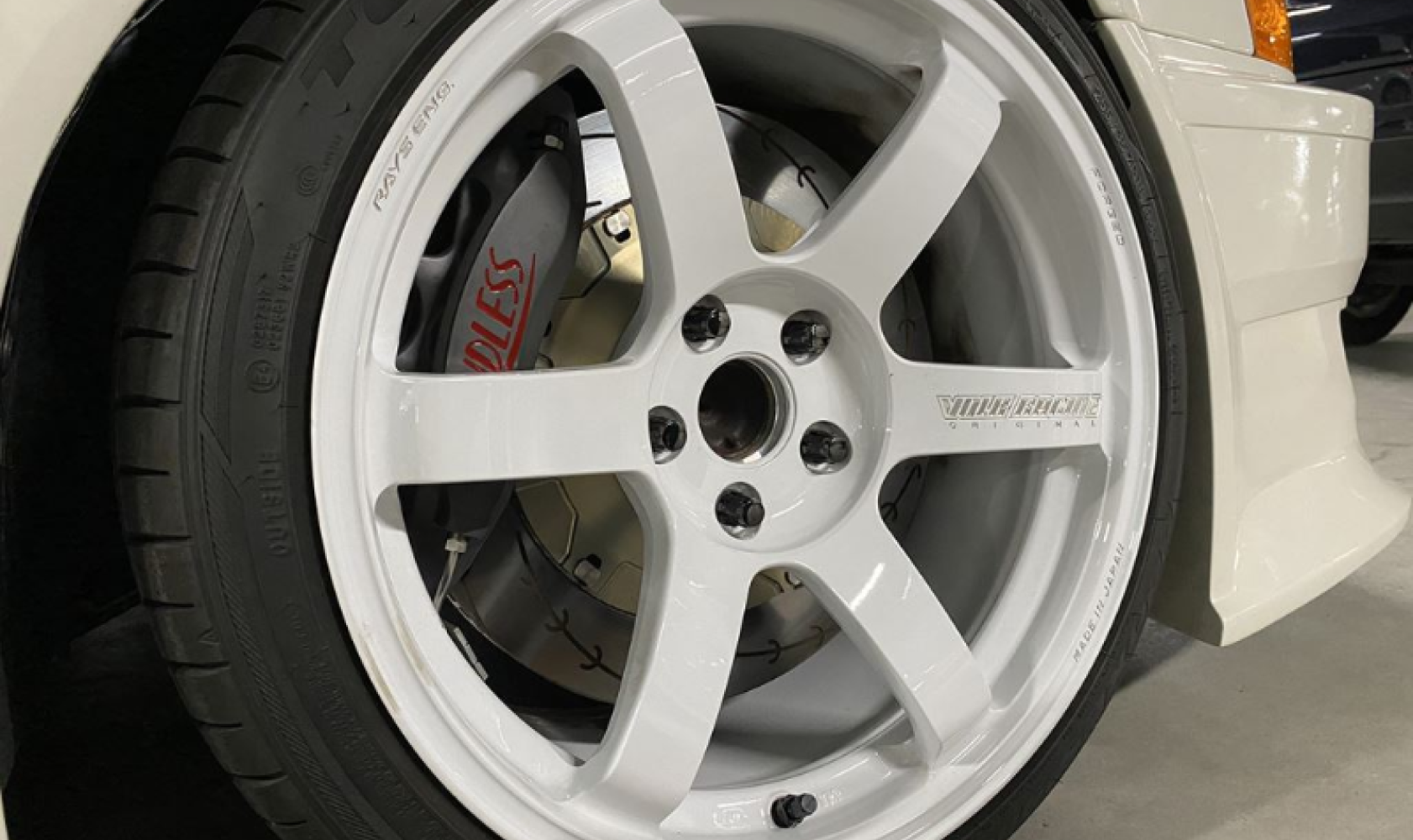 Import Laws
Luckily, for us here in the UK it is perfectly legal to bring in a JZX100. However, if you are based in the US you have a little longer to wait. The most popular 6th generation JZX100 went on sale in Japan in September 1996, which would bring the official legal import date into the US to September 2021. While this is good news for our fellow car enthusiasts in the US, it does mean that it will drive the prices up for the Chaser across the globe. Demand is already steadily growing, and prices are already increasing for these cars with many people purchasing them from auction and storing them at locations across Japan until they can be officially imported to the US through legal channels.

With this in mind, if you are in the market for a clean import Chaser; either as a future investment, garage queen or daily driver, it might be a good idea to start importing sooner rather than later. We don't think these cars are going to be depreciating anytime soon so best get in quick! Drop us a line today if you want to discuss importing your next JDM garage queen.